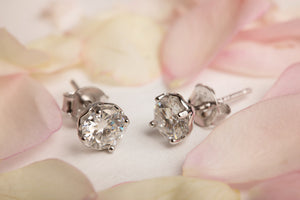 The Embrace Pendant
Mother's Day
25% off All Moisssanite Diamond Jewellery
Use Discount Code: DIAMONDMOM
The Original Embrace Pendant™ was designed to represent two individuals leaning in for a hug, with the infinity symbol connecting them. In a world filled with distractions, complications, and now distance, The Embrace Pendant™ represents a sense of connection, hope and love.
The Embrace Collection boast high quality, affordable jewellery. Each item is 18K gold plated, embellished with Swarovski crystals or Moissanite diamonds. We pride ourselves on strict quality control and customer satisfaction.
Thank you for choosing The Embrace Pendant. 
---
22 products